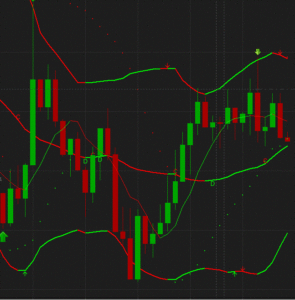 Hi all,
for the ones following me on Twitter, and for the others as well, I'm glad to announce that starting today, my trading bot KproteKT, working on a live real account is now available for download on this blog.
It is working exclusively on the EUR/USD pair and you can follow its live perfs on the right hand side of this web page.
Why I created this automated system
I've heard many times stories about people loosing big amounts of money when trading the forex market…and it is a true fact; there are many reasons why this is happening but the 3 main ones in my view are : a loosy money management, a bad use of the leverage and a poor control of the trader's emotions.
With this bot, I so intend to show that loosing money in the forex market is not fate. I am not saying that your trading account will double every year, but if you enter the market reasonably, a yearly return between 5% and 20% can be achieved.
Bottom line
This robot objective is primarily to protect the trader's capital. In other words, before winning, its goal is to not loose; thus, you will notice very limited drawdowns if associated with a correct use of the leverage. (you will get more on leverage in the user's manual).
As said earlier, a 5% to 20% net yearly return can be expected depending on market shapes and conditions and the strategy will take 1 position every 1 to 2 days on average. Average is an important word here as you will notice that some weeks it will not trade at all. KproteKt is really waiting for the right market conditions before jumping in.
The release proposed here is working exclusively with FXCM demo accounts (for now), and the software imports directly into Trading Station II (TS II)/Marketscope, the proprietary trading station of FXCM.
You will find in the download section at the top of this page a .zip file containing the .bin file to be imported in TS II plus a .pdf file which is the user's manual. In addtion to that, a third file called calendar.txt is also available; it is necessary to your trading, not to say mandatory, if you want to get an optimized behaviour of KproteKT .
Feel free to give your feedbacks/feelings in the comments section of this page.
You can also join me on Twitter : @T0nT0nTrader.
Enjoy.