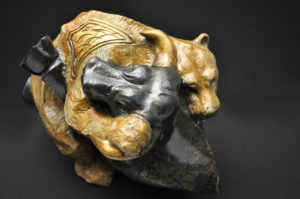 Hi,
I've setup this site to share a few of the trading algorithms I've created and which I use for my trading on a daily basis.
Two of them are currently available : ApaChE and KproteKT
You can download them via the "download" menu at the top of this page. (both programs are available in english and french languages) and you can run both algos simultaneously in the same account.
In the following posts, you will find a description of each algo and you can see, on the right hand side of this page, their performances since March, 23rd 2018 in a real account.
For now, I've chosen to allow these programs to work with demo accounts only so that you can try them taking absolutely no risk with your money.
Those algos work with FXCM trading platform : Trading Station II.
Thus, to be able to use KproteKT and ApaChE, you need to open a demo account at FXCM (link in the above menu), and then download and install Trading Station II to your PC/server.
In the "contact and support" section, you'll also find a short video showing how to import a strategy/algorithm into Trading Station II. This is the next step after having installed Trading Station II.
I also advise that you subscribe to this blog if you want to stay up to date with the next softwares and news I'll share.
Have fun and feel free to contact me if needed,
T0nT0nTrader.